Welcome to St Joseph & St Teresa's
Catholic Primary School.
Tel: 01302 723320 Fax: 01302 728011
St Joseph & St Teresa's School is a GOOD school.
Please click here for the full report.
We hope you find everything you need. If you have any queries or if you require a paper copy of anything on our website, please contact Mrs Middleton in the school office.
Goodbye Mrs Bathgate!
On Friday 21st June we said goodbye to Mrs Anne Bathgate who has worked in our school kitchen for over 30 years.
Anne has served up over half a million dinners to our pupils during her time at our school!
On behalf of our school community, pupils, staff and governors we would like to say a massive THANK YOU! and offer her our very best wishes for her retirement.
World Environment Day
This week DMBC have been showing their support for World Environment Day by holding an Environmental Action Week around the borough.
Our Year 5 pupils were asked by the Stronger Communities Team to help support them by helping to pick up litter in Adwick Park.
Below are selection of photographs from the day.
World Book Day 2019
On World Book Day parents/carers were invited into school to share a book and a bagel with their child before school.
Mrs Williams led an assembly and this was followed by a procession around the hall to view all the wonderful book characters' costumes.
During the afternoon, staff read stories whilst the children enjoyed a hot chocolate and a biscuit.
Below are a selection of photographs of the day.
Latest 2018-2019 Events
There are currently no events.
Calendars page(s): 2018-2019 >>
100% Attendance
Well done to the 16 children who have been to school every day since September 2017.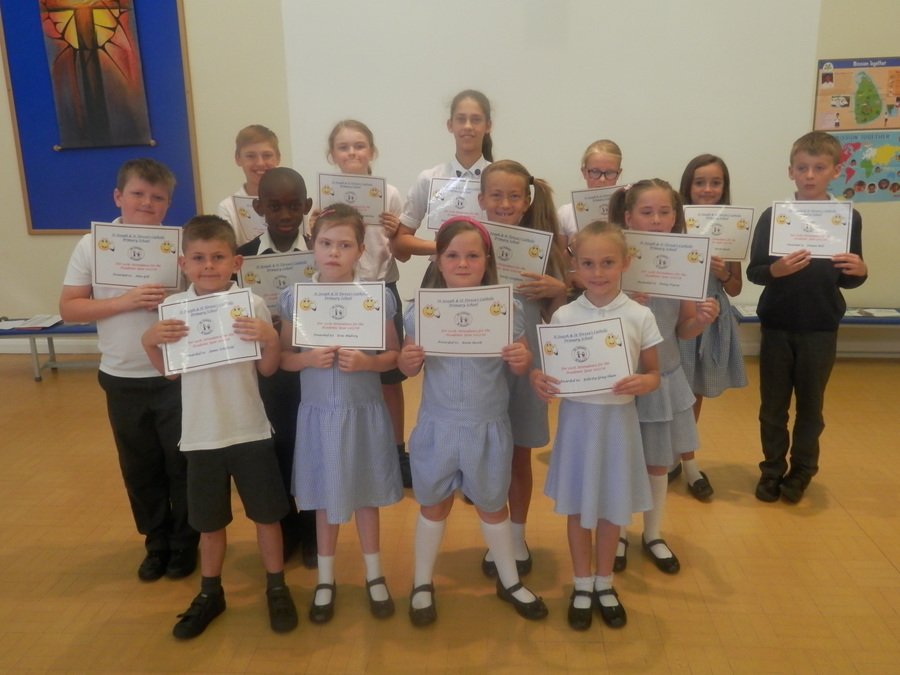 100% Attendance Award
Annabelle received a special award for the great achievement of attending school every school day since starting in Reception class in September 2011
Well done!