SJST Sports photos
Together Everyone Achieves More
Gymnastics Competition 2020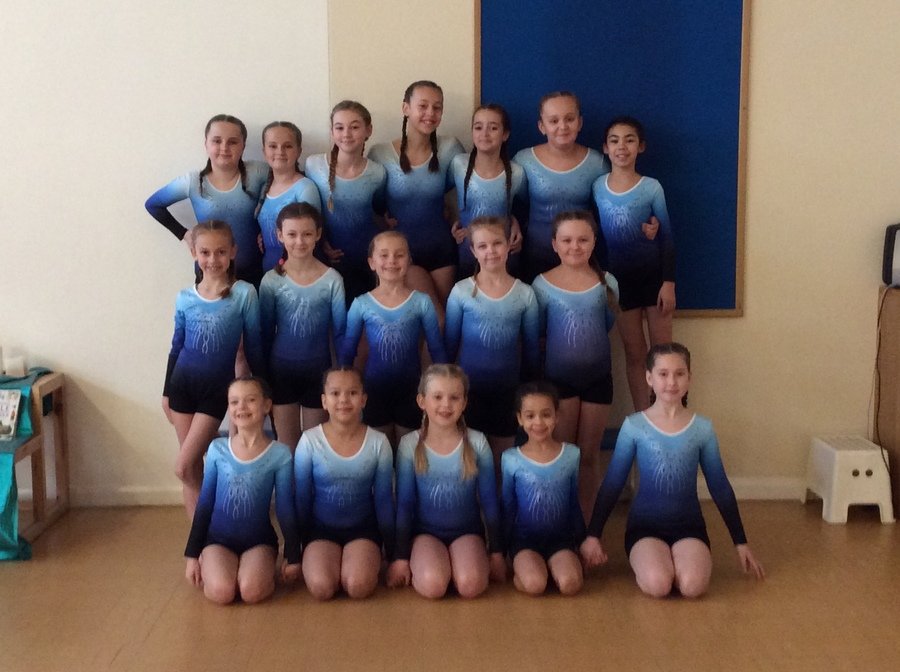 On Wednesday 29th January our gifted and talented Gymnastics teams competed in the Doncaster School Games Finals held at Dearne Valley Leisure Centre. The teams had to perform an individual floor routine and a vault each in front of judges who scored them.
We were extremely proud of all teams who were fantastic role models for our school. They showed great team spirit and really supported each other. Our Year 5/6 A team finished in 3rd place with some outstanding individual performances and our Year 5/6 B team were placed 12th.
Our Year 3/4 A team were placed 4th and the B team cam 7th. Well done to all the girls who took part.
Year 3/4 Gymnastics A team: Fifi, Eva, Imani an Nikola
Year 3/4 Gymnastics B team: Amelia, Ciara, Kheisha, Scarlett V and Scarlett S
Year 5/6 Gymnastics A team: Madison, Daisy, Denaye and Sinead
Year 5/6 Gymnastics B team: Lucy, Olivia, Rose and Devin
Basketball Competition 2020
Some of our Year 3/4 pupils attended a Basketball Competition at Rossington All Saints School. The children played really well and were a credit to our school. Well done children.
Basketball team: Harry S, Imani, Jacob B, Frankie, Henry, Alexander, Nieve and Jessie-Leigh.
Year 5-6 Girls Football Competition 2019
Below is a selection of photo's from our recent football competition
Year 5/6 Football Competition - September 2019
Below are a selection of photographs from the Year 5/6 football competition held on 26th September 2019.
Click here for the full match report.
KS2 Cross Country Competition 2019
Welcome to Mr Keegan Ashwell
We are using part of the Sports Premium money to employ Mr Ashwell as a Sports Apprentice. He will be supporting our pupils in PE and getting them active at break times and lunchtimes with a range of fun games and activities.
Here are a few photos of playground games in KS1 led by him.