St andrew's Class
Class Teacher: Mrs A Williams
Other Members of Staff: Mrs D Topliss
Current Topic - Tremors
Tremors. Overwhelming and mighty, Mother Nature's awesome energies hiss and roar deep within the earth. Plates collide spewing lava. Rocks rain down and mud slides in torrents. Towns and cities vanish under ashen clouds. Discover the dangerous and ferocious world of natural disasters and glimpse their savage and deadly effects. Visit the ancient city of historic Pompeii, frozen in time, then create your own blistering explosions from model volcanoes that fire foamy lava. Discover the properties of rocks shaped by the earth's breathtaking power.
Watch out! Volcanologists detect formidable rumblings from an extinct volcano in Scotland's capital. Red Alert! What would you do?
Other Information
P.E. is on a Thursday and Friday.
P.E kits can be brought into school on Monday and left at school until Friday. This will ensure that they have a kit in school if there was a need to change the day of P.E.
Please encourage your child to learn and practice their spellings each week. These can be found in their Home/ School Diary. There is space in their diary to practice "Look, Cover, Write and Check"
Homework will be given out on a Friday and should be completed and returned by the following Wednesday.
A visit from an ex-professional footballer.
St Andrew's class were visited by an ex-professional footballer, Miguel Llera where he spoke about aspirations and health living.
Please see a selection of photographs below.
St Andrew's visit to see 'The Worst Witch'
As part of their English work our text for this term is 'The Worst Witch'. Because of a generous donation from Friends of School were able to take our children to see Roald Dahl's, The Worst Witch at the Lyceum Theatre in Sheffield.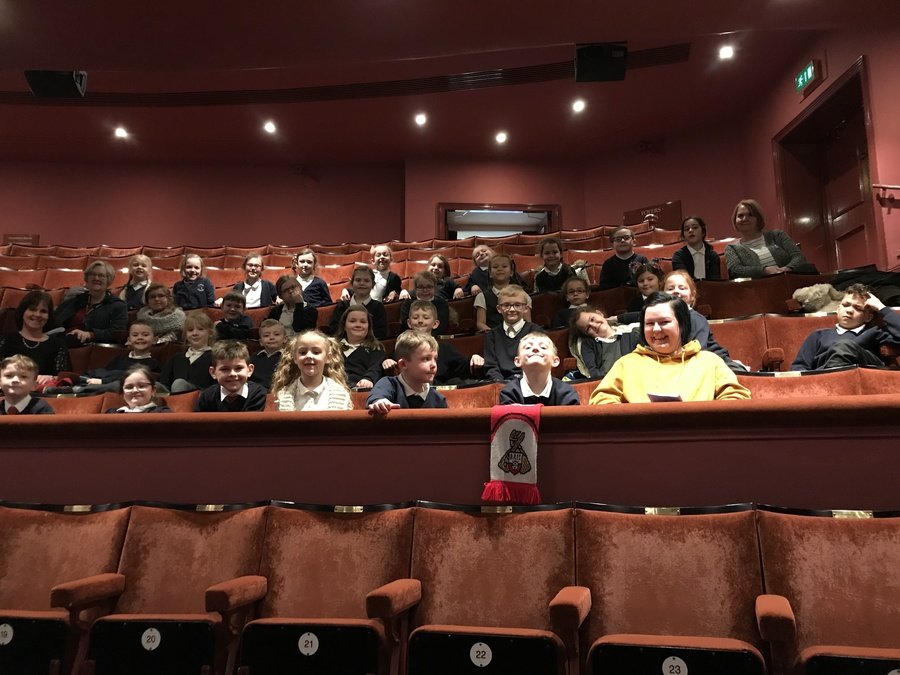 St Andrew's Maths Lesson
Below are a few photographs of some of our Year 3 pupils during their Maths lesson on multiplication and division in their paired work.
St Andrew's Visit to York's Chocolate Story January 2016
St Andrew's visit to Magna in Rotherham
St Andrew's class visited Magna in Rotherham on Tuesday 24th February as part of their topic on water.