St andrew's Class
Class Teacher: Mrs A Williams
Other Members of Staff: Ms M Chappell
Current Topic - Towers, Tunnels and Turrets
See the castle ahead? Get ready to invade its mighty walls! Shoot a projectile with an archer's aim! Head across the drawbridge, over the moat and up to the top of the tower…
Meet Rapunzel who lives in a tall, tall tower. Let's build a brand new one…Whose is the tallest? Can you measure it?
The dig deep, deep down, making burrows and tunnels, just like the animals who live underground.
What's that sound? I hear little hooves going trip, trap, trip, trap over the rickety bridge. Watch out for the angry troll underneath. He likes to gobble up little girls and boys! Make sure your bridge is sturdy enough to take our weight and get us safely to the other side.
Finally, meet the three little pigs who need your help to build a strong fortress. Inside its strong walls, they'll be safe from the big, bad wolf! No huffing and puffing will blow your fortress down!
Our trip for this topic is on Friday 4th October to Conisbrough Castle.
Other Information
P.E. is on a Tuesday and Friday.
P.E kits can be brought into school on Monday and left at school until Friday. This will ensure that they have a kit in school if there was a need to change the day of P.E.
Please encourage your child to learn and practice their spellings each week. These can be found in their Home/ School Diary. There is space in their diary to practice "Look, Cover, Write and Check"
You will earn 5 Dojos for:
practicing spellings four times each week.
reading at least four times per week.
completing and handing homework in on time.
Bonus Dojos can be earned for writing sentences for spellings, playing games on Bug Club and practicing times tables on Times Tables Rockstars.
Homework will be given out on a Friday and should be completed and returned by the following Thursday.
Any homework that is not returned by Thursday morning will be completed during Thursday lunchtime.
A visit from an ex-professional footballer.
St Andrew's class were visited by an ex-professional footballer, Miguel Llera where he spoke about aspirations and health living.
Please see a selection of photographs below.
St Andrew's visit to see 'The Worst Witch'
As part of their English work our text for this term is 'The Worst Witch'. Because of a generous donation from Friends of School were able to take our children to see Roald Dahl's, The Worst Witch at the Lyceum Theatre in Sheffield.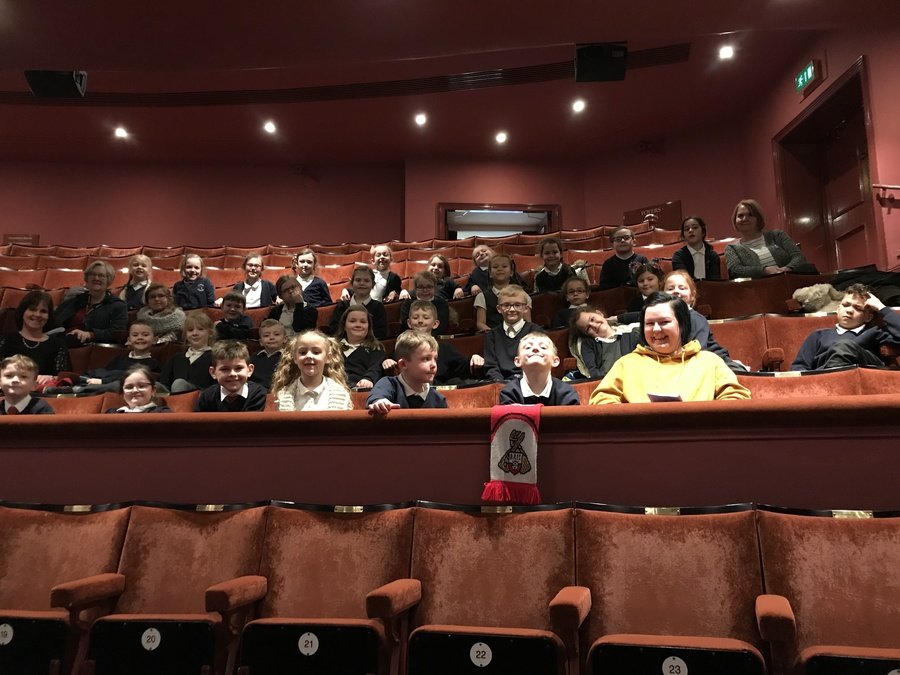 St Andrew's Maths Lesson
Below are a few photographs of some of our Year 3 pupils during their Maths lesson on multiplication and division in their paired work.
St Andrew's Visit to York's Chocolate Story January 2016
St Andrew's visit to Magna in Rotherham
St Andrew's class visited Magna in Rotherham on Tuesday 24th February as part of their topic on water.