St david's class
Class Teacher: Miss Z Williamson
Other Members of Staff:
Mrs L Donald (Every morning, Monday & Wednesday afternoons)

Mrs H Kane (Tuesday Mornings - Management Cover)

Mrs H Kane (Wednesday Afternoons - PPA Cover)
Mrs S Firth (Friday Afternoons - PPA Cover) - Occasionally

Whitby 2018
A selection of photographs from our recent residential visit to Whitby.
We had a wonderful time and great weather.
Eureka - 12th September
Below are a selection of photographs from our day out at Eureka
Austerfield visit to School - 12th May 2017
Below are a selection of photographs from our day with some creatures from Austerfield.
St David's Trip to The Deep - Wednesday 21st September
The children saw some amazing creatures which will hopefully inspire some high quality writing as well as taking part in Captain Sharky's CSI Murder Mystery workshop - where they had to discover which creature had 'eaten' the Parrot fish.
It was a fabulous and memorable day.
Other Information
Curriculum
Our Curriculum Overview is on the Curriculum page or click here to access it.
Sport
P.E kits can be brought into school on a Monday and left at school until Friday. This will ensure that they have a kit in school if there was a need to change the day of P.E, or if an additional session is planned.
Swimming is on Wednesdays beginning Wednesday 13th September. Children need a FULL swimming costume or tight fit swimming trunks, a towel and a COAT (EVERY WEEK - even if the weather is fine/warm). Goggles are permitted.
Other PE is on Mondays. Children need both indoor and outdoor PE kit including appropriate footwear. A warm sweater would be useful aswell for cold but dry PE days outside.
Homework
Please encourage your child to learn and practice their spellings each week. These can be found in their Home/ School Diary. There is space in their diary to practice "Look, Cover, Write and Check"
Homework will be given out on a Friday and should be completed and returned by the following Wednesday.
Please see St David's Homework page each week for more detailed information about homework.
I am really enjoying working alongside yourselves and your children this year. If you have any questions or issues which you would like to discuss with me, please don't hesitate to let me know.
Miss Williamson
Whitby Residential
More photos have been uploaded from St David's residential trip to Whitby....
St David's Pizza Party September 2015
As part of their class topic "Road Trip USA," Miss Williamson took her class to Frankie & Benny's in Sheffield to learn about how Italian food and customs have influenced American culture and food. During their visit the children designed, made and ate their own pizzas.
St David's E-safety posters and safer internet day messages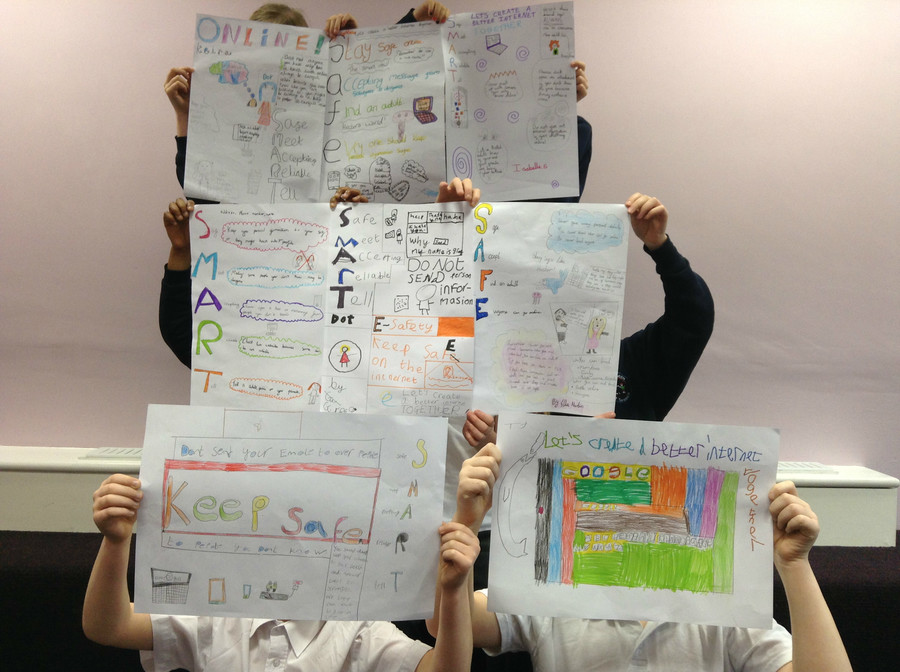 Tropical Butterfly House, Wildlife and Falconry Centre May 2015