Welcome to St Joseph & St Teresa's
Catholic Primary School.
Tel: 01302 723320 Fax: 01302 728011
St Joseph & St Teresa's School is a GOOD school.
Please click here for the full report.
We hope you find everything you need. If you have any queries or if you require a paper copy of anything on our website, please contact Mrs Middleton in the school office.
Odd Sock Day
Below are a selection of photo's from our 'Odd Sock Day'. Both children and staff came to school in odd socks to raise funds for Children in Need.
Promises Day
Here are a selection of some of the comments and feedback from our children who all enjoyed a fun day.
"It was cool and a great opportunity to have lots of fun! - Annabelle Y5
"It was the best day of school ever!" - Maggie Y4
"It was amazing. I liked building sand castles!" - Amber-Louise F1
"It was awesome and fun! It was cool when we dipped our toes in the sea! - Adam Y2".
"It was really fun and I think it should be continued! "- Emily Y6
"It was amazing!"
"The day was really fun because we played lots of games!"
"I really enjoyed the camping experience because I loved the songs, games, hot dogs and marshmallow sandwiches!"
Camping Experience
Here are a selection of photos from the Camping Experience on Promises Day
SAINSBURY'S SCHOOL GAMESMARK UPDATE
A huge thank you to all Parents, pupils and staff connected with school. We have been awarded the Silver level of the Sainsbury's School Gamesmark award as recognition of our dedication and commitment to sport over the last school year! Well done everyone! A super achievement for us all! If you have any suggestions for after school clubs, please pass them onto your class Sports Council member.
Congratulations to four of our past pupils who were confirmed at St Joseph & St Teresa's Church on 28th September by Bishop Ralph.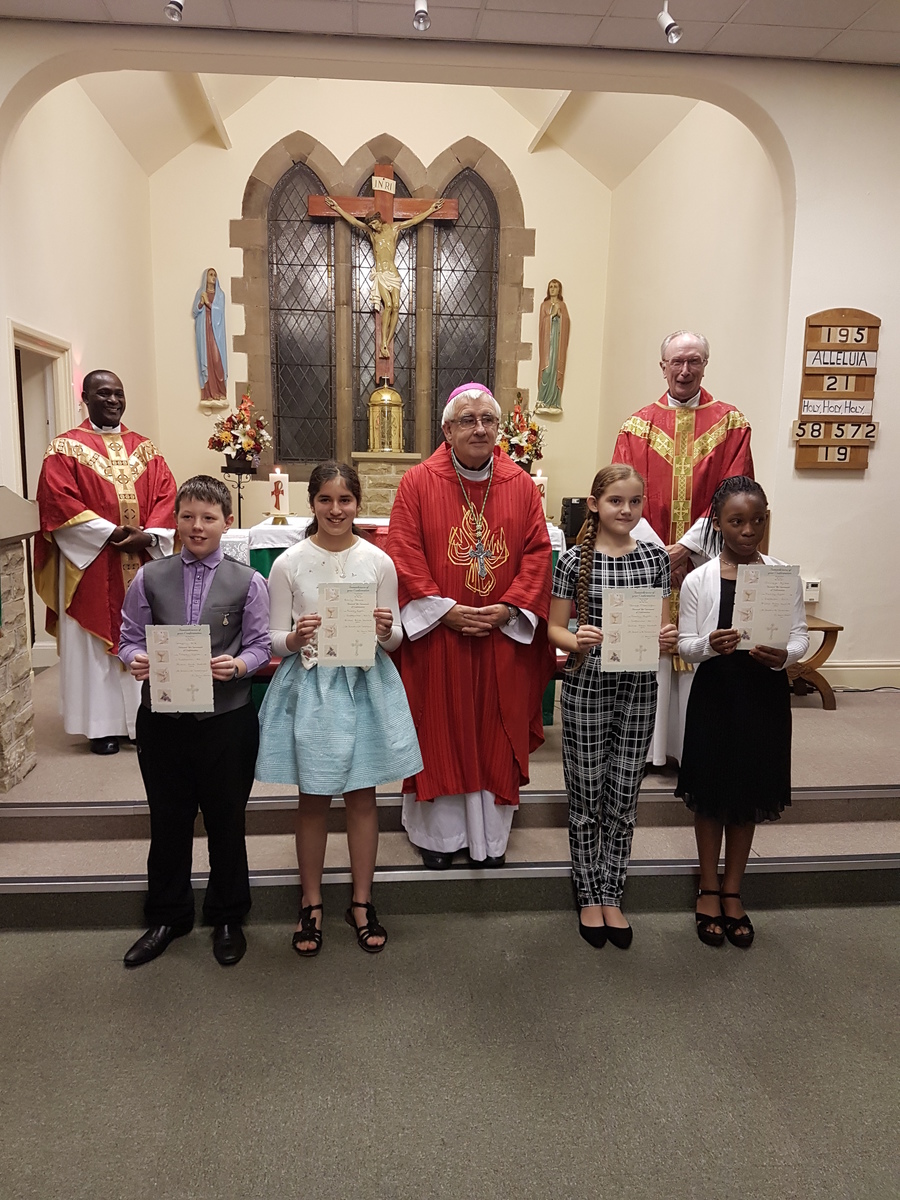 Latest 2017/18 Events
St Andrew's Class Assembly

24

Nov

2017

2:40 pm - 3:25 pm @ The School Hall

Christmas Fayre at 2.30pm

01

Dec

2017

2:30 pm - 3:30 pm @ The School Hall

St Patrick's Class Assembly

08

Dec

2017

2:40 pm - 3:25 pm @ The School Hall

Grandparents party (TBC)

11

Dec

2017

2:00 pm - 3:00 pm

St Teresa's (FSU) Nativity

12

Dec

2017

12:00 am - 1:00 am
100% Attendance
Well done to the 22 children who have been to school every day since September 2016.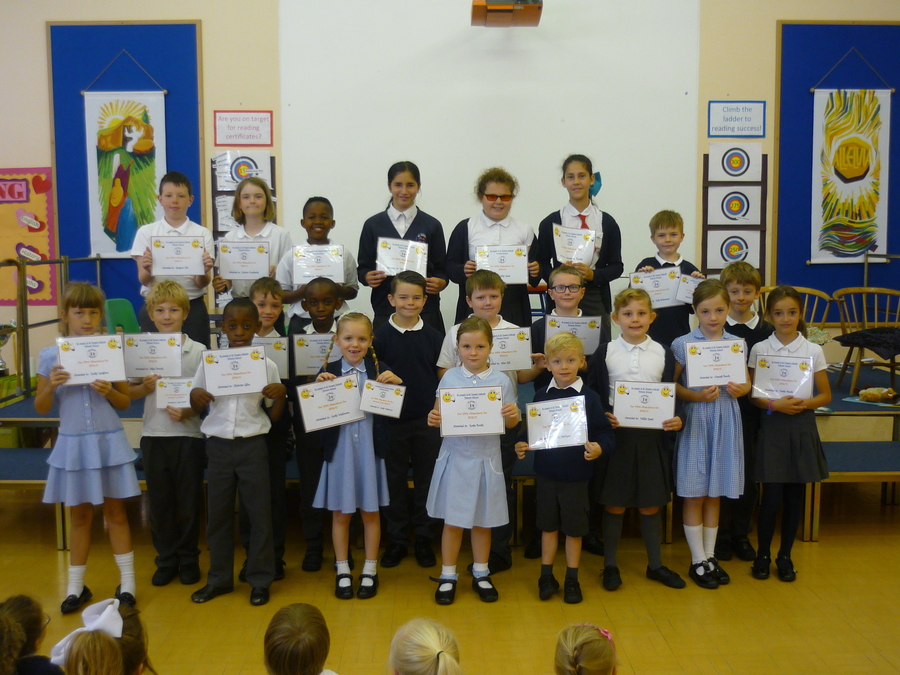 Congratulations to the children who made their First Holy Communion 2017
Thank you to our School Councillors and our Road Safety team who have done a wonderful job this year!